Let's Live More Sustainably This Summer!
Hello Friend, we hope you are having a wonderful summer so far! There are a number of events coming up soon, two tonight, that you may be interested in attending. Read on for information about…
Plastic Free July
Film Screening of "Chasing Arrows: The Truth About Recycling) –       Wed, July 12th, 7pm
Plastic Free July Reduce and Reuse Expert Showcase – Sat, July 29th
Webinar: Greening Hollywood Sets – Thurs, July 20th
Summer Concert and BCycle Survey – Wed, July 12th, 7pm
Bicycle Code Feedback Session – Thurs, July 27th
Free Public Transportation! – July and Aug
Solar Garden Tour, Compost demonstration – Sat, July 15th
Sustainability Film "Going Circular) – Thurs, July 20th
Summer sustainability tips
Garden In A Box Fall Sale
Webinar: New to Colorado Landscaping – Tues, Aug 1st
Pollinator Plates
Composting
We see plastic everywhere, from food packaging and beauty supplies to cleaning detergents and beverage bottles. According to the United Nations Environment Programme, plastic production worldwide has exploded from about 2 million tons in 1950 to over 400 million tons today, and is expected to more than double by 2050.
99% of all plastics are manufactured from fossil fuels, which includes oil, gas, and coal. From drilling or fracking to extract these fossil fuels, transporting them through pipelines, and processing them at oil refineries, plastic production comes at a high cost to communities, wildlife, and the planet. Meanwhile, cities, rivers, oceans, and communities are overwhelmed by plastic waste.While recycling some plastics does have a critical role to play as part of a comprehensive strategy to end plastic waste, we cannot recycle our way out of the plastic production and pollution problem. First and foremost, we need fewer and less toxic plastics in production. This Plastic Free July, follow our tips about what plastics to avoid (and why) and how to reduce your own plastic consumption. As consumers we can significantly reduce our reliance on plastic! That being said, the global plastic pollution crisis is a systemic issue that requires large-scale change to move the needle.Tips to Reduce Your Plastic UseReducing Plastic Use and Pollution in ColoradoThe Future of Reuse: Zero Waste Grocery Stores and Food Delivery Systems
---
Register for this FREE virtual screening of the film on Wednesday, July 12, 2023, at 7 PM MT
Reduce, reuse, then recycle: this was where recycling was intended to fit within the circular economy. Instead, the petrochemical and packaging industries have used recycling as a cover to increase plastic production exponentially. The truth is plastic producers are simply making too much plastic, most of which cannot be recycled.
Join us for a virtual watch party of "Chasing Arrows: The Truth About Recycling," a short film produced in partnership with the Emmy Award–winning Peak Plastic Foundation that outlines how the plastics industry is trashing recycling with non-recyclable plastics.
After the film, stick around for a dynamic panel discussion with Eco-Cycle, other members of the Alliance for Mission-Based Recyclers, and Zero Waste experts as we delve into the current Zero Waste landscape. A live Q&A session will follow the panel discussion.
Register for the Film Screening!
---
Plastic Free July Reduce and Reuse Expert Showcase
Saturday, July 29, 1–4pm MDT
The Boulder County Resource Conservation Division is hosting this showcase featuring amazing local leaders in reduce and reuse. One hour of mingling with local business leaders will be followed by conversation about the successes, struggles, and future of reducing and reusing in Boulder County. This event is appropriate for ages 15 and up.
Thank you to the Eco-Cycle Newsletter for all of the content above. Subscribe!
---
The average film production uses as many as 39,000 single-use plastic bottles over a 60-day period. Removing single-use plastics from sets not only saves money, it can also help influence what is shown on screen and help transform our culture from viewing single-use plastics as "normal"— because they're not. Through the power of collaboration, entertainment unions, advocacy organizations, and stars use their influence to divest from single use-plastic, both behind and in front of the camera.
DATE: Thursday, July 20
TIME: 3-4 pm MT
Can't attend the live event? Sign up and we will send you a link to watch the recording afterwards.
During this thought-provoking discussion, we will explore the power of the entertainment industry to drive positive change to measurably reduce plastic pollution by eliminating single-use plastic in production. Joining the conversation will be Fran Drescher, actor, environmentalist, and President of the Screen Actors Guild/American Federation of Television and Radio Artists (SAG-AFTRA); Asher Levin, Creative Director of the Environmental Media Association (EMA); and Emellie O'Brien, CEO & Co-founder of Earth Angel. The panel will be moderated by Jordan Howard, Founder of ShftSpace.
Commuting Solutions BCycle Survey
Join Commuting Solutions and BCycle at 7pm on Wednesday, July 12th at the Broomfield Summer Concert at Redpoint Ridge Park.
Enjoy free Bike Valet provided by the City & County of Broomfield, listen to some great music, test out a B-Cycle bike share bike and share your insights about a bike share service that would allow users to check out a bike and use it to travel within and between neighboring communities.
Can't make it? Learn more about the other great summer events Commuting Solutions will be at this summer and take the Northwest Regional Bike Share Survey.
---
Future Broomfield: Off-Street & Bicycle Code Update
Broomfield needs your input about proposed updates to the off-street and bicycle parking requirements in the Broomfield Municipal Code.
Visit the Broomfield Voice page to review proposed changes to these code requirements, provide feedback, and view upcoming meeting dates. Public engagement opportunities for this project will be open through July.
Join Broomfield staff for an in-person public information and feedback session on Thursday, July 27 at 1 p.m. at the Broomfield Community Center in the Elmwood meeting room.
---
This July and August all rides on RTD are ZERO FARE.
Just hop on the bus or train!
Zero Fare for Better Air is a collaborative, statewide initiative designed to reduce ground-level ozone by increasing the use of public transit. During the months of July and August, customers can ride RTD with zero fares. This program is made possible by Colorado Senate Bill 22-180 and in partnership with the Colorado Energy Office.
To learn how to hop on board to participate in Zero Fare for Better Air, visit
rtd-denver.com/zerofare.com.
---
---
Epic summer adventures await at Estes Park and Rocky Mountain National Park! Get ready to make memories and arrive in style with Bustang to Estes. Enjoy free WiFi, power outlets, a restroom, bike racks, and abundant storage space as you sit back, relax and let us do the driving.
Catch Bustang to Estes with a new stop this summer at US 36 & Broomfield Station for $15 round-trip, discounts available for children, older adults, individuals with disabilities, and students. While a park pass for RMNP is required, Bustang to Estes riders can skip the need for a timed entry pass.
Riding Bustang to Estes helps you save on gas, travel via an eco-friendly transit option, and remove the stress of driving as you enjoy the scenery, surf the web or use the onboard amenities to get some work done and charge your phone.
Learn more about Bustang to Estes and buy tickets at RideBustang.com
---
Thank you to the Broomfield Transportation Monthly Newsletter for all of this content! Subscribe!
Join Eco-Cycle at Jack's Solar Garden on Saturday, July 15 for solar garden tours, compost demonstrations, and family-friendly activities!

Eco-Cycle and the Colorado Agrivoltaic Learning Center (CALC) invite you to Jack's Solar Garden for a celebration of local innovations in renewable energy, agrivoltaics, compost, and regenerative agriculture that are creating a more climate-resilient community in Colorado.
With your ticket, you'll have an opportunity to participate in a guided tour (about 45 minutes) of Jack's Solar Garden and Eco-Cycle's onsite compost and carbon farming demonstration project, at 2:30 and 4:30pm. You'll also learn about CALC research partners like NREL, CSU and Audubon Rockies and their ongoing studies.
Kids will have the chance to get their hands dirty, using quality local compost to plant sunflower seeds, picking raspberries growing throughout the solar array, getting comfortable with helpful composters like earthworms and sowbugs, and interacting with the farm through an engaging scavenger hunt!
World-renowned banjo player Pete Wernick (aka "Dr. Banjo") will be performing live from 3:15-5:30 in the heart of the solar array. Bring a blanket and enjoy the music, plus free snacks and drinks!
$25/Adult ticket (over 18 years old)
$10/Youth ticket (9–18 years old)
Free ticket for children (8 years old and under)
Broomfield will once again be joining its neighboring communities – Lafayette, Louisville, and Superior – in participating in and hosting a virtual and free Sustainability Film Series.
The Town of Superior is showing the final film of the series, "Going Circular" on Thursday, July 20th, from 6:30pm-8:30pm. This documentary focuses on "circularity" or ways to alter our economic systems and eliminate waste to live within planetary boundaries. The documentary follows four different visionaries from around the world, and how their experiences altered the way they think about humanity's future. Through the profound transformations of these individuals, the film offers concrete approaches and solutions that individuals, communities and governments can use for transitioning to a circular society.The film is about 90 minutes long, and will start promptly at 6:30pm. There will be a short talk by a local expert and a Q/A session following the film.Space is limited so please register today to secure your attendance.
---
Xcel Energy offers rebates and programs to help you stay cool and reduce your energy use. Check out a few ways to save!
Smart Thermostat – provides an easy and convenient way to manage your home's cooling comfort, as well as costs. The Xcel Energy store offers several smart thermostat options that earn instant rebates at the time of purchase.
Evaporative Cooling – An evaporative cooler (commonly also known as a swamp cooler) can be up to 75% more efficient than a traditional central air conditioning system and costs significantly less to purchase and install.
Insulation & Air Sealing – You could be wasting up to 20% of the energy used to heat and cool your home through poor insulation. That's about the same amount of energy wasted as leaving a window wide open all year long! Enjoy a more comfortable home with insulation and air-sealing upgrades!
Explore Xcel's Heating and Cooling Services to learn more and to rebate opportunities!
The City of Broomfield is working with Xcel Energy to achieve its community energy goals. Check out Broomfield's Energy Action Plan to find more resources and learn about the community's energy goals.
---
Summer Irrigation Tips
Save water while maintaining a healthy landscape! Follow these tips for watering your lawn and other plants.
Water two to three times per week
Cycle and soak to prevent runoff
Water during cooler times of the day – before 10 a.m. or after 6 p.m.
If it rains, don't water for a day or two
Repair leaks and adjust your sprinklers so they don't spray driveways or sidewalks
Let grass grow longer before you cut it to protect it from the summer heat
Find more landscape irrigation tips at Broomfield.org/wateringtips
Thank you to the Broomfield Sustainability Newsletter for all of the content above!
Subscribe!
---
Slow the Flow Sprinkler Evaluations
Save water, save money and save precious resources: sign up for a FREE outdoor evaluation of your sprinkler system to identify how small changes in your outdoor watering routine can make a big difference reducing water wasted and saving you money on your water bill. Learn More at Broomfield.org/SaveWater
Thank you to the Broomfield Community Update Newsletter for this content. Subscribe!
---
Are you looking to live a more sustainable life? Our Sustainable Broomfield website has the Resources to help you out!
Check out our latest blog post "Sustainability Tips and Tricks" with a long checklist of sustainable actions you can take at home and in your community today. We have even included specific sections about waste and water reduction. Enjoy!
The Fall Sale Season is happening NOW!
Fall is great time to plant perennials! Visit this link to learn more about why we at Resource Central love fall planting. Garden In A Box makes it easy to have a professionally designed, waterwise yard of your own. Order for fall soon, pick up and plant in late August/September.
Order Gardens for Fall Planting Today!
Residents in partnering Water Districts may receive $25 off any eligible low-water Garden In A Box kit, while discounts last.*
---
Webinar: New to Colorado Landscaping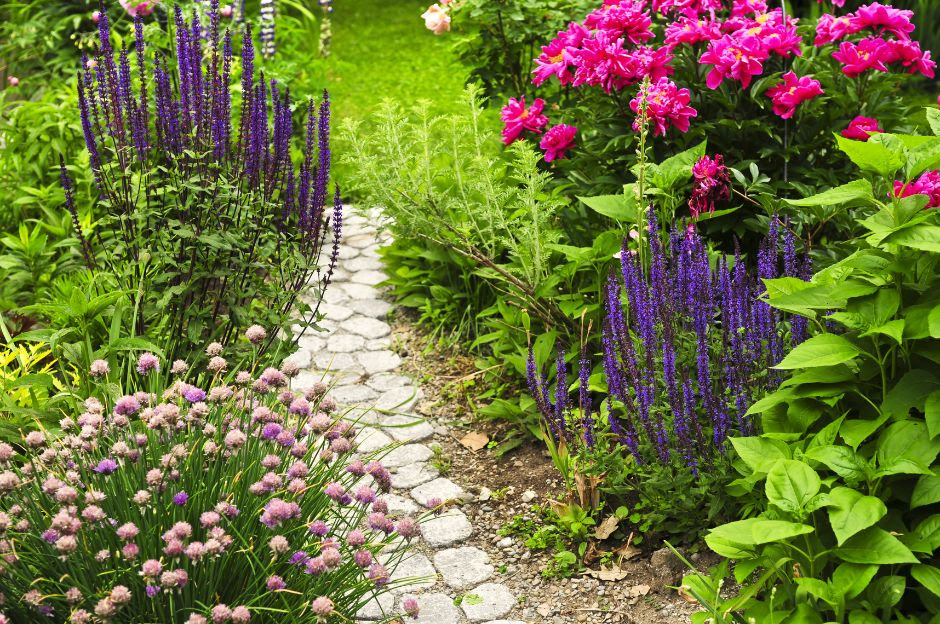 Tuesday, August 1st, 6:00-8:00pm
Sponsored by City of Loveland
Gardening in Colorado can be a bit different than in other places. Mike McNulty will cover the basics and best practices to help you have the most successful waterwise garden possible.
---
Celebrate the one-year anniversary of the release of the Colorado Pollinator License Plate!
Have you ordered your new plate yet? It's one of the most admired plates around, turning heads across the state with its eye-popping color, adorable bumblebee, and beautiful vignette along the border.
And these plates aren't just beautiful, they're serving a purpose—funding PPAN's (People and Pollinators Action Network) new small grants program! Through this program, they've awarded nearly $30,000 in grants (ranging in size from $500 – $2,000) to 18 Front Range organizations with collective plans to develop over 46,000 square feet of new, pollinator-safe habitat! Ready to order yours?
Order a pollinator plate!
Sustainable Broomfield Compost Club Joins the Community Composter Coalition!
The Institute for Local Self-Reliance (ILSR) has a vision of thriving, diverse, equitable communities. To reach this vision, they build local power to fight corporate control. They are a national research and advocacy organization that partners with allies across the country to build an American economy driven by local priorities and accountable to people and the planet.
ILSR's Composting for Community Project is supporting a distributed infrastructure and the growing community composting sector. Community-scale composters serve an integral and unique role in both the broader composting industry and the sustainable food movement. They are often social innovators and entrepreneurs. Many collect food scraps with bikes. Others employ youth and marginalized individuals. A growing number utilize cooperative ownership structures. They are located at schools, universities, community gardens, farms, and many other places – urban, rural, and suburban. Their distinguishing feature is keeping the process and product as local as possible while engaging the community through participation and education. Learn more!
Through ILSR's research, networks, and resources, they are documenting the viability of community-scale composting and meeting the need for training, guidance on best management practices, business models, and navigating legal and policy hurdles.
The Community Composter Coalition is a network of community composters that is building the movement by connecting early adopters, spreading lessons learned, and inspiring new operations. The Sustainable Broomfield Compost Club has recently been accepted as a member of the Community Composter Coalition, which gives us access to people and resources with valuable information for improving our composting operation.
---
7 Mistakes That Could Ruin Your Compost
---
Do you wish you could compost all of your grass clippings?Now you can with Clementine Curbside!
At Clementine Curbside, they have an obsession for sustainability & world-class service.
What makes Clementine special:
They love yard waste! Divert up to two free bags of yard waste with each collection.
Large wheeled carts! Choose from a 35 or 65 gallon cart – starting at $24/month.
No contracts. Month-to-month subscription with no startup or cancellation fees
Text message service – collection reminders, composting questions, your positive impact, & more
Add-on events throughout the year: leaf collection, Christmas tree, compost dividends, & more
Clementine has partnered with Sustainable Broomfield to offer a special promotion to new customers. Sign up with promo code BROOMFIELD25 receive 25% off your first month – AND for every month you are a Clementine customer, we'll donate $1 to Sustainable Broomfield.
It's super-easy to sign up. Simply head to ClementineCurbside.com, click the "Check Address" button, select your service, and get started today! They're here to make composting and sustainability easy, fun, and as impactful as possible.