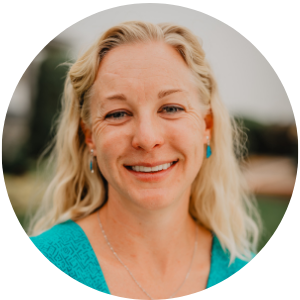 Brianna Hallinan, Founder & Team Leader
As Sustainable Broomfield's Founder and Team Leader, Brianna not only organizes and facilitates the day to day operations of Sustainable Broomfield, but she also works to establish and maintain strong connections with local, community leaders and organizations, to ensure that Sustainable Broomfield is a well-known fixture of advocacy and change within Broomfield. Brianna believes in advocacy through education and community, which is why she has worked to institute Sustainable Broomfield's latest initiative to provide composting services to Broomfield residents through our Compost Club, while we wait for the implementation of a city-wide curbside, composting service. Brianna also spearheads our efforts to maintain a plot at the Brunner Farmhouse, which allows the opportunity for members to care for a garden space, while also communing with other sustainability advocates.
Elyse Thomson, Senior Support Specialist
With a background in event planning and grassroots initiative creation, Elyse has the passion and business education to help drive idea generation and support next-level commitment to sustainable actions in the community. Throughout her college experience, Elyse led a team to curate a sustainability campaign and recycling program working strategically with key internal and external stakeholders. After moving to Colorado, she has been assisting Sustainable Broomfield with new ideas of how to engage a team and community with organizational skills and a positive attitude to help green our city!
Craig Hebrink, Climate Initiative Leader
As a volunteer Climate Reality Leader with the Climate Reality Project, Craig provides leadership on activities to mitigate the climate crisis, including pushing for government and community action.  As Advocacy Program Coordinator, Craig works to mobilize Broomfield citizens to become civically involved; including petition drives, advocacy events, and educational opportunities.